"Clearing the Plains" named one of 25 most influential books in Canada
November 29, 2016
SPHERU's Dr. Jim Daschuk, and his best-selling academic book "Clearing the Plains," have been gaining attention across Canada and worldwide.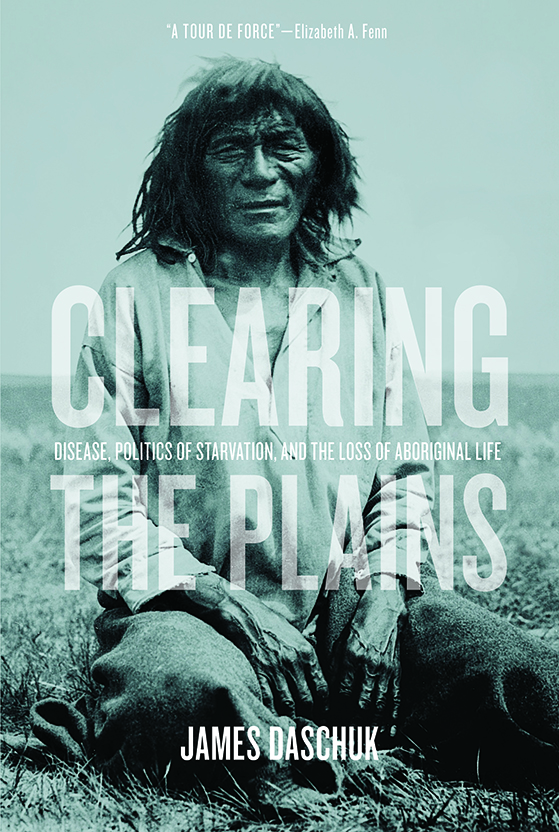 University of Regina Press director Bruce Walsh appeared on the CBC Saskatchewan Morning Show on Nov. 29 to discuss how influential the book has become, including being listed by the Literary Review of Canada as one of the 25 most influential Canadian books of the past 25 years.
Daschuk's book chronicles the history of disease, politics, starvation and the loss of Aboriginal life on the Prairies, as well as the role that the federal government, particularly under Prime Minister John A. Macdonald, played.
While the history of the Prairies was known to historians, the broad story had yet to be told before the book was published, Walsh said.
"We pretend that isn't who we are as Canadians -- that we're nice people, that nothing bad ever happened here," he said.
The radio segment starts off with a few brief comments from Michael Langan, an entrepreneur, who founded Colonialism Skateboards based on Daschuk's research.
"I like to call it my bible just because there's so much information and history in this book and it inspired me to share some for that information in the book with other people," Langan said.
During the nearly 10-minute segment, Walsh noted that "Clearing the Plains" had been mentioned in a New York Times op-ed by Stephen Marche, which comments on Prime Minister Justin Trudeau's relationship with Indigenous people and the environment.
Daschuk's book has also gone on to win a number of other awards including the Governor General's History Award, the Sir John A. Macdonald Prize as well as six Saskatchewan Book Awards.
For the full radio piece, visit CBC Saskatchewan's website.