Clearing The Plains gets six total nominations
February 19, 2014
Jim Daschuk's Clearing The Plains has been nominated for the province's top book honours this year.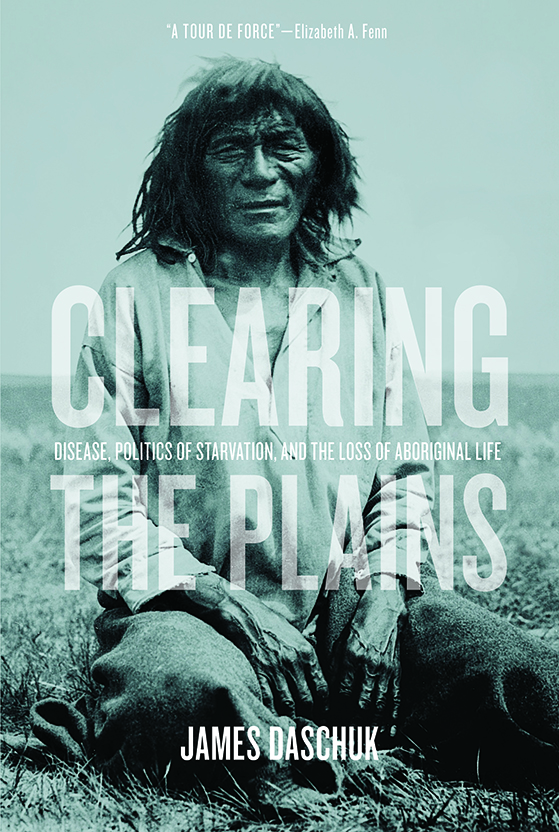 The nominations for the 21st annual Saskatchewan Book Awards were announced on Feb. 13. Daschuk's book, which looks at disease, politics, starvation and the loss of Aboriginal life on the Prairies as well as the federal government's responsibility, is published by University of Regina Press. It is up for awards in the following categories for writers:
University of Saskatchewan College of Arts & Science and Library Non-Fiction Award;
National Bank Financial Wealth Management First Book Award;
Drs. Morris & Jacqui Shumiatcher Regina Book Award; and
University of Regina Arts and Luther Award for Scholarly Writing.
The book is also nominated for two awards in the publishers' categories:
Ministry of Parks, Culture and Sport Publishing Award; and
University of Regina Faculty of Education and Campion College Award for Publishing in Education.
The Saskatchewan Book Awards nominations are the latest honour for Daschuk's book, which has been on bestseller lists, has garnered media attention, was nominated for the BC National Award for Canadian Non-Fiction last fall and even inspired a song by musician and MP Charlie Angus.
The 21st Awards Ceremony will be held on Saturday, April 26 at Conexus Arts Centre in Regina. For more information on the event or tickets see the SBA website at www.bookawards.sk.