Daschuk book makes prestigious longlist
November 21, 2013
Dr. James Daschuk's book Clearing The Plains (University of Regina Press) has made it onto the longlist for a prestigious non-fiction book prize.
It was just announced that his book chronicling disease, politics, starvation and the loss of Aboriginal life on the Prairies is one of 10 books up for the BC National Award for Canadian Non-Fiction, one of Canada's largest literary non-fiction prizes.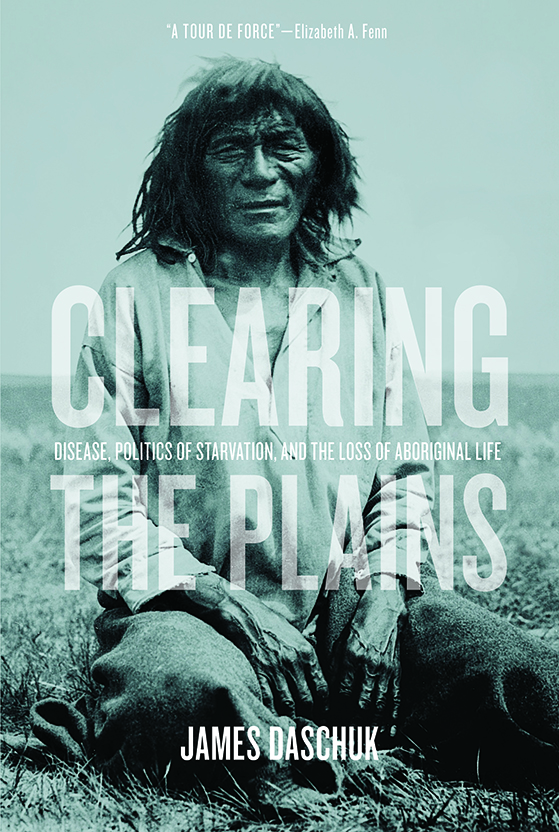 Forty-six publishers across Canada submitted 141 books for consideration for the $40,000 prize.
Among the other nominees on the longlist are: The Massey Murder: A Maid, Her Master, and the Trial that Shocked a Country (HarperCollins Canada) by Charlotte Gray; Nocturne: On the Life and Death of My Brother (HarperCollins) by Helen Humphreys; The Inconvenient Indian: A Curious Account of Native People in North America (Doubleday) by Thomas King; and The War That Ended Peace: The Road to 1914 (Penguin Canada) by Margaret MacMillan.
"This longlist is an excellent testimony to the impressive quality of non-fiction writing in Canada," BC Achievement Foundation chair Keith Mitchell said in a news release. "Its diversity is exciting, showing the breadth of topics and questions that are relevant to this time in history. Our heartfelt thanks to the jury panel."
The jury for the award is made up of Jared Bland, books editor at The Globe and Mail and former senior editor at House of Anansi; Daphne Bramham, columnist for The Vancouver Sun and finalist in 2008 for the award; and Anna Porter, award-winning novelist, non-fiction writer and book publisher.
The shortlist for the BC National Award for Canadian Non-Fiction will be announced on Dec. 11, and the award will be presented in Vancouver in early 2014. Past winners include: Charlotte Gill, John Vaillant, Ian Brown and Noah Richler.