Food environment research next phase
November 20, 2015
SPHERU will be using face-to-face interviews and smart phones, among other methods, for its latest food environment research.
Spearheaded by Dr. Rachel Engler-Stringer, the mixed-methods study will be look at questions around how people in marginalized areas of cities get their food.
The study, Nutrition and Inequity in the Inner City: A study of diet and food access in the context of community-based food interventions will be conducted in different phases and use several methods to collect qualitative and quantitative data. The project is being supported by funding from three sources. The first phase is the result of a $200,000 grant over two years from the Canadian Institutes of Health Research (CIHR) and Saskatchewan Health Research Foundation (SHRF).
"We're trying to pilot using smart phones to collect diet data, food procurement data and movement throughout the city," says Engler-Stringer.
That is followed by a SHRF grant of $40,000 to support the second phase. Finally, the Urban Aboriginal Knowledge Network, funded by the Social Sciences and Humanities Research Council, is providing another $25,200 for the project. Dr. Nazeem Muhajarine is co-investigator for the first two phases, while Dr. Sylvia Abonyi is a co-investigator for the portion of the project funded by the Aboriginal Knowledge Network.
The methods involved will include not only the six months of smart phone data collection but surveys, participant interviews and focus groups.
For the qualitative portion, the research team will be working with 30 families, easing into the phase by taking time early on to build relationships with participants.  The project will not work, Engler-Stringer explains, if they do not trust the research team.
"This is a marginalized, inner-city population," says Engler-Stringer. "Almost all of the smart phone data studies to date have been done within affluent areas."
They will also need specific information to do the smart phone-based research – for example, they need to learn not simply the amount of income people are getting but when they receive it, so they can learn what times of the month there is money to spend. Partway through the smart phone data collection phase they will conduct interviews with participants, with the collected data providing direction for the line of questions.
"It's going to be a lot of data from a small number of people," says Engler-Stringer.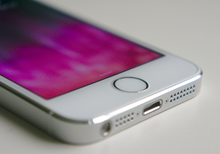 As far as the time frame for the study, the initial outreach will begin this fall, with the deployment of smart phones to begin in January and run through the first half of 2016, followed by another three to four months of data collection. Towards the end, the researchers will interview participants as to their observations and conduct focus groups, all of which will ultimately give a better idea of how families are obtaining their food.
"We're trying to use all of these sources of information to paint a comprehensive picture of household food procurement in low income, inner city, marginalized environments."