Novik spearheads senior food security discussion
October 21, 2013
Through her research, SPHERU's Nuelle Novik has found that many seniors face a challenge when it comes to getting proper meals.
Recently, she helped spearhead a community workshop in Regina to look at this issue of food security for older residents in the city. (The Oct. 8 event, Bridging Community Connections: Creating Solutions to Address Seniors' Food Security, was featured in the Leader-Post.)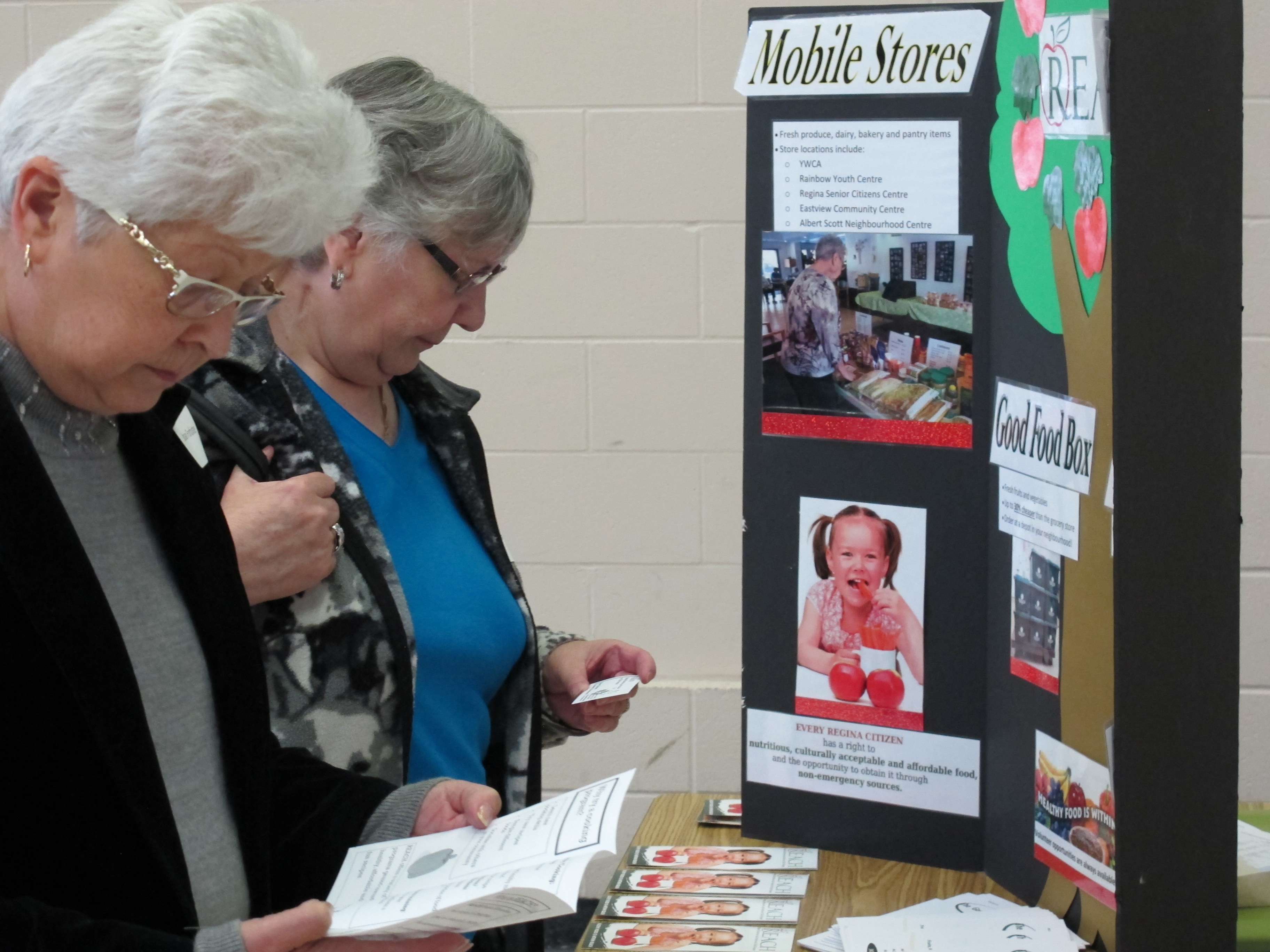 The event took place at the Core Ritchie Neighbourhood Centre and attracted 76 people, including nearly 20 seniors. There were also students from social work, nursing and nutrition, Saskatchewan Seniors Mechanism, the Seniors' Centre, the Lifelong Learning Centre, representatives from various agencies and two provincial government policy analysts.
"The Food Bank and REACH (Regina Education and Action on Child Hunger) were already planning to meet with their staff to begin to initiate some program changes based on our preliminary findings," Novik says.
The workshop examined some common themes that seniors expressed when it comes to food security in Regina, as well as what more can be done in terms of policy, practice and research.
Other topics on the agenda included a workshop with seniors to support their mental health and an interactive café to brainstorm ideas on how to improve food security.
Novik says the next step is planning for a few small community presentations over the next few months.
The workshop was presented by the University of Regina Faculty of Social Work, the Regina Community Food Bank, REACH, North Central Community Association, and Regina Qu'Appelle Health Region. It was the result of a one-year Social Sciences and Humanities Research Council Research Grant.