Tips for older adults provide info on diet, active living
August 5, 2014
SPHERU researcher Shanthi Johnson recently contributed the piece "Healthy Eating and Regular Physical Activity: A Winning Combination for Older Adults" to Active Living Tips for Older Adults (ALCOA).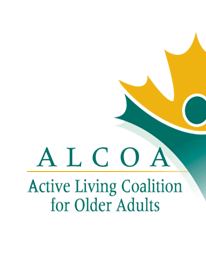 The tip sheet (Issue No. 6 March 2014) is produced by the Active Living Coalition for Older Adults. These are written in straightforward language and are available in English, French, Italian, Spanish, Punjabi, traditional and simplified Chinese. Besides eating and exercise, they provide information on topics such as preventing falls, strength training, brain fitness, aerobics and heart health.
Johnson's tip sheet includes food information on how our body's dietary needs change with time, the importance of a balanced diet, the need for whole grains and fresh fruits and vegetables and foods to avoid or reduce.
As far as physical activity, Johnson covers topics such as recommended amounts of activity, as well as the kinds of activities that help with strength, aerobics and balance. She also discusses the changes to bone and muscle mass that come with aging, and ways to offset these changes through diet.
The tip sheet also includes links to ALCOA, Eating Well with Canada's Food Guide and organizations that can provide more information.
ALCOA is a not-for-profit organization, comprised of 24 national and 35 local and provincial organizations. It was created to inform and educate older adults about the benefits of active healthy living.