UMass Amherst honours Muhajarine for public health work
October 2, 2014
SPHERU's Dr. Nazeem Muhajarine was honoured on Sept. 27 by his alma mater, the University of Massachusetts Amherst.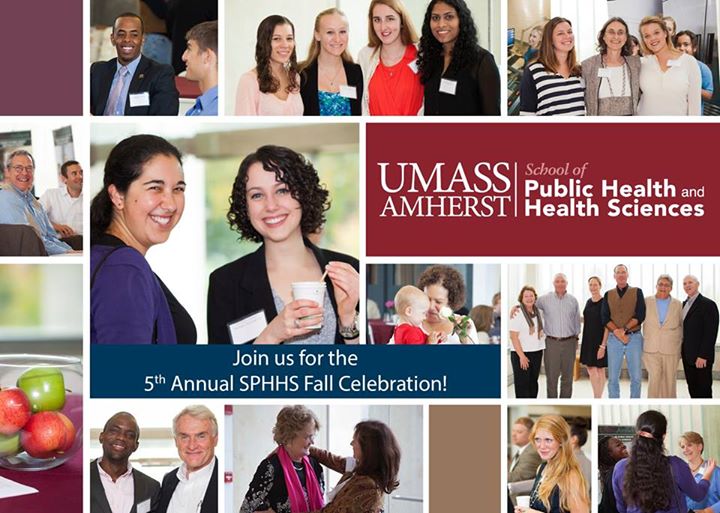 The School of Public Health and Health Sciences (SPHHS) picked Muhajarine for its SPHHS Award for Significant Contributions to the field of public health and the health sciences. The award is given to an alumnus for outstanding achievement. Muhajarine completed his masters in epidemiology and biostatistics at the school and was nominated by a current faculty member in SPHHS working in the same area of research.
"Dr. Muhajarine has worked to build strong relationships between university, community and government to inspire action and create healthy communities for children, families and citizens alike," says a SPHHS news release. "The findings from his research have already made a significant impact on local school and health systems in Saskatchewan, including the initiation of major school literacy programs, improved access to public library services in underprivileged areas, and neighborhood development."
The award ceremony was part of the school's 5th Annual SPHHS Fall Celebration, with more than 100 alumni, faculty, staff and students on hand for the reception. Muhajarine was introduced by fellow SPHHS alumnus Dr. Lisa Chasan-Taber, Professor of Epidemiology, and presented with the award by Dean Marjorie Aelion.
"Receiving this award is such an honor, especially from my alma mater," Muhajarine says. "The professors I had at UMass School of Public Health didn't just teach their courses, they made them come alive, made them relevant, and, yes, made me want to be like them. It was even nice to see some of them attending the function."
The School of Public Health and Health Sciences addresses complex health issues by integrating traditional core areas of public health with related health science disciplines, fostering a unique environment in which trans-disciplinary research collaborations can flourish. Its award-winning faculty focus on pressing public health problems such as obesity and diabetes prevention, women's health, global health, aging and healthy living and autism spectrum disorders.