Health Research Week a chance to show our work
December 2, 2013
This week (Dec. 1 to 7) is Health Research Week, a time when the Saskatchewan Health Research Foundation (SHRF) encourages research partners to feature and promote health research in the province.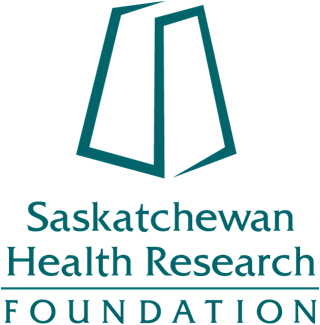 A lot has been happening at SPHERU of late, both within the organization and on our projects looking at the social determinants of health:
One of two SPHERU projects funded by a SHRF Phase III Group Grant, The Healthy Aging in Place study looks to identify effective interventions at the policy, community, and family levels that support healthy aging in place for both non-Aboriginal and Aboriginal seniors. Currently work is focused on further development of an assessment framework which was created to monitor these interventions. This past year, the team has presented at conferences and produced environmental scans for the communities of Ile-a-la-Crosse, Watrous, Wolseley and Young, as well as publishing journal articles in Educational Gerontology and The Journal of Rural Nursing and Health Care.
SPHERU's other SHRF-funded project takes a historical perspective on public health and health care in Saskatchewan.  The Origins and Import of Health Inequities in Saskatchewan 1905-1985 study looks at past patterns of health in Saskatchewan, how they have changed over time, and the effect of key medical, policy, and other interventions. Lately, the team has launched an online timeline that marks dates of significant health events in Saskatchewan's history. We've also been Tweeting highlights from a 1913 Social Survey which presents a snapshot of life in Regina at the time. On top of this, Dr. James Daschuk's book, Clearing The Plains, has been garnering positive reviews and even hit the bestseller list at McNally Robinson.
Another SPHERU research project is taking place in Saskatoon's inner-city. The Good Food Junction, which opened in September 2012, is a 4,900-square-foot, full-service not-for-profit grocery store containing a full range of fresh, frozen and packaged foods. It is located in a low-income "food desert" neighbourhood in Saskatoon. The research team has been working on two surveys, a health questionnaire and a demographic survey. The goal of this two-year study is to understand and model how the introduction of this large community-based food program affects the health of individuals and families.
SPHERU has also undergone some administrative changes, with Dr. Nazeem Muhajarine accepting the role of Director for a five-year term to 2018. Dr. Tom McIntosh, who had filled the position of Interim Director after Dr. Bonnie Jeffery's term ended, is serving as Associate Director. He will also act as SPHERU's point person for the University of Regina side of the unit for the year. We've also moved our Saskatoon office. After several years at Innovation Place, we're back on the main campus. The address is 3rd Floor, E Wing, Health Sciences Building, 104 Clinic Place.
For more information on these or other SPHERU projects, check out the Research Projects section of our website where you can browse by theme area or researcher, or use the Google search bar.