Voluntary sector history report on determinants of health now on site
January 31, 2014
Saskatchewan was the birthplace of Medicare, but in its early years volunteer groups played central roles when it came to the social determinants of health.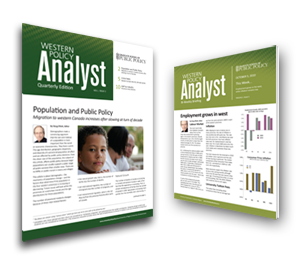 This forms the subject of a recent article by SPHERU's Gloria DeSantis, Tara Todd and Paul Hackett in the Western Policy Analyst (Vol. 5, Issue 2, December 2013).
"The voluntary sector has been part of the health and social services system forever," DeSantis says. "It's just not been formally and visibly considered part of the system until the last few decades."
The Western Policy Analyst is an online publication produced by the Johnson Shoyama Graduate School of Public Policy at the universities of Regina and Saskatchewan. The WPA examines western Canadian trends and issues and is aimed at policy makers and others interested in policy formation, such as provincial and federal government departments, business groups, academics, voluntary organizations and municipalities.
The SPHERU article provides an overview of the voluntary social service sector's development between 1905 and 1950 in the context of the social determinants of health. It also looks geographically at how the province was settled and what role this played in the development of the volunteer sector – For example, more than 99 per cent of the groups were found in the southern half of the province, especially in rural areas. These included religious organizations, service clubs, secular groups, ethnic/cultural groups and organizations benefitting the wider community. They were involved in creating healthier communities through service delivery, service planning and healthy public policy advocacy.
Some additional  observations include:
The early registry of incorporated voluntary organizations was predominantly member-serving, not general public or broad community-focused;
There were "silos" and fragmented services within and between governments and voluntary services, yet there were interdependencies too;
An enduring struggle between evidence-based policy choices and politically-based choices in the human service sector; the responsibility for the determinants of health (e.g., income, housing, food) has ebbed and flowed over time, across both the government and voluntary sectors.
"In sum, a glance at history does indeed inspire unsettling questions about our present human service system, but it should also inspire us to choose our future," the article concludes.
This research project, part of a larger SPHERU study on the historical origins of health inequities in Saskatchewan, was also presented and debated at Congress 2013 in Victoria, BC. This research was presented by DeSantis at the annual conference of the Association for Nonprofit and Social Economy Research/Association de recherche sur les organismes sans but lucratif et sur l'économie sociale (ANSER-ARES) last June. "I think some of this material was eye-opening for them because they didn't know much of this political history, that many aspects of the voluntary sector could be traced back 100 years and finally, it begs questions about why change has not occurred," she says.
The WPA article is a summary of a larger research report that is now on the SPHERU website. This document is being posted on the SPHERU website with the hope that it generates public conversations about the role of the voluntary sector in creating healthier communities.