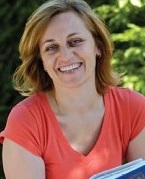 Dr. Gabriela Novotna
PhD

Researcher, Faculty of Social Work (University of Regina)

Dr. Gabriela Novotna is an Associate Professor in the Faculty of Social Work at the University of Regina. She joined SPHERU in 2015. Her research focuses on informing clinical, organizational, and policy interventions for the issues related to alcohol, cannabis, opioids, stimulant use, gambling, and concurrent disorders. Her research interests include studies on the uptake of research findings into health and social services, including policy and community-university knowledge development and exchange. She is interested in advancing scholarship, and critical analysis of what constitutes "evidence", in evidence-informed decision making.
Research Area(s)
substance use and misuse
concurrent disorders
gambling
harm reduction
implementation science
institutional theory